Looking for ways to to deal with the pain of a C-section? One of the best ways of supporting your post c-section body is with a belly band. They wrap around your stomach and provide some gentle support as well as protection from rubbing against clothes. Having used a belly band after both of my c-sections, I am among the many women who swear by them for easing postpartum discomfort. So before you decide whether or not to buy something to support your postpartum belly, here are a few things I've learned along the way.
What is a belly band / belly wrap??
A belly band or a belly wrap really is one of the best postpartum garments to make make your post-pregnancy life easier. The purpose of these garments is to hold and support the abdomen, especially during c-section recovery. It helps you by minimizing swelling and pain in the area of the incision, which can take some time before it goes down. It also offers support for your back and belly while allowing comfort and freedom to move around without much restriction. Especially if you're still wearing maternity clothes, a belly band can really be a lifesaver.
Belly bands will help support the uterus as it contracts over the first few weeks postpartum. Better quality belly wraps are also made of moisture-wicking material that helps reduce odor and bacteria, making them a great choice for new moms who have just gone through childbirth. Pregnant mothers may also get benefit from wearing a belly binder or girdle to get some extra abdominal support before giving birth. The benefits are not limited to c-section mothers either; vaginal and natural birth mothers may also use them during their postpartum recovery.
Some obstetricians and physiotherapists will recommend a belly band or girdle as part of a new mother\'s aftercare plan after a c-section, alongside postnatal massage. They are a great idea for the first few weeks after giving birth because they\'re so comfortable to wear and also really helpful in minimizing that postpartum pooch that many women get over their stomachs.
What kind of support can I expect from a c section belly band?
Belly bands will help support the uterus, which may be slightly harder to control after a c section. They also increase your comfort by preventing any excess pressure in your lower abdomen that can cause pain. Some mothers continue wearing other abdominal binders or shapewear to help support their lower back and abdominal muscles.
Is it easy to use a c section belly band?
Belly bands are very simple to use; wear them like an undershirt between your underpants and stretchy pants or leggings. After seeking medical advice from your ob-gyn or doctor, you may even wear one while you are sleeping to provide support for your recovering body.
When are belly bands the most useful?
While you're feeding your baby – When breastfeeding your baby, keep wearing a postpartum belly wrap on to provide extra back support. When sitting upright with baby in either the cradle hold, football hold or the upright feed position, wearing a support garment will reduce pain and prevent soreness.
When you're up and about after your c-section – After giving birth, it is natural to feel unsteady as your organs are returning to their normal place. A postpartum support garment will provide stability and comfort during this time. Some hospitals and midwives recommend wearing a support garment after your first shower, and for up to six weeks after delivery, or even longer.
When returning to work – Many women who have undergone c-section deliveries wear a belly band regularly when they are back at the office. This is because of their increased abdominal control and to continue wearing comfortable clothes to work.
When you're back to normal household tasks – You'd be surprised at how much you use your core and abdominal muscles doing 'simple' everyday tasks like loading the dishwasher and making the bed. You may need to adjust the way you do things while you\'re recovering, and a belly band will help provide some extra support as you get back to your regular activities.
Things to consider before buying a postpartum belly wrap
Make sure you've spoken with your obstetrician after your baby is born about how you're recovering, and what postpartum support is best for you.
What items of clothing you wear in the daytime – particularly in summer, you may want to choose a belly wrap that isn't going to be seen beyond the clothing you will wear. Your maternity clothes may continue to be some of your most comfortable outfits postpartum!
Whether you are breastfeeding or using a breast pump – check that the belly binder you\'re looking at will not get in the way of feeding your baby.
What support you will have from family and friends – you may want to choose something with extra support if you will be looking after your new baby on your own for longer periods of time.
If you have had any c section complications – consider an adjustable abdominal binder or something which is considered medical-grade, especially if you have significant diastasis recti and your muscles need more support post-cesarean.
Whether you will be engaged in heavy activity or physical work – a belly wrap that offers the right amount of support is really important to prevent injury.
How long you will need it for – some people buy a postpartum support garment to wear for several months, while others may only use it until their scars are completely healed. It's often a good idea to have at least two so that while one is in the wash, you can wear the other.
When can I wear a belly band after a c-section?
The most important thing to remember when you're recovering from a c-section is your patience. You are going to feel pain and it's normal. It could last for a few weeks, but that doesn't mean you should rush your recovery process. You are still healing from a major surgery that could take some time. Speak with your obstetrician about the most appropriate time post-cesarean for some extra support.
My recommendations for c-section belly bands
Here are my top two picks for the best c-section belly bands on the market today:
Belly Bandit – C-Section & Postpartum Recovery Wrap
Belly Bandit – B.F.F. Postpartum Belly Wrap – Abdominal Binder and Targeted Compression Garment for Women – Girdle-Inspired Belly Binder for Postpartum and C-Section Recovery -Cream, Small
Body Formulated Belly Support – Doctor recommended, the B.F.F. Belly Wrap helps slim and support your belly, waist, and hips post pregnancy. Eases back pain and supports while exercising.
Targeted Compression – Latex-free Power Compress Core material with 2 compression panels and 2 tabs allow for customizable compression level and fit. Covered in silky-soft viscose from bamboo.
Ultra Comfortable Fit – Curved silhouette allows for comfortable all-day wear. Designed to provide extra relief after C-section and promote mobility, helping you get back to your daily activities more quickly.
Strength & Posture – 6 panels provide extra support to help strengthen core muscles weakened during pregnancy and encourage better posture, especially important during breastfeeding.
Adjustable Corset-Inspired Design – Provides 9" of adjustability so you can continue to tighten the wrap as you size down. Recommended for women with shorter waists. For longer waists, we recommend the Belly Bandit Luxe Belly Wrap.
C-section recovery can be rough. You've been through the initial delivery trauma, but now you have to go back and deal with the aftermath. You might be able to take some medicine for a few weeks to make the process easier, but if not, then you need something else.
That's where Belly Bandit comes in. This company offers new moms an extra layer of protection over their incision site while recovering from childbirth. They also offer moisture-wicking material that helps keep you cool during this difficult time–medicine or no medicine! And because they're easy to use (they're velcro adjustable to suit each stage of your recovery), you'll get more value out of them. Plus, they're machine washable, so it's easy to maintain the freshness and cleanliness you need without needing to worry about hand washing yourself each time.
Core benefits:
Moisture-wicking, breathable fabric
Silver-infused fibers help eliminate odor and bacteria
Easy pull-on design
Can be worn after C-section or natural delivery
Reduce swelling and discomfort
Support core muscles
Promote mobility
Gently protect the incision site
Motif Medical Postpartum Recovery Girdle
Motif Medical Postpartum Recovery Girdle – C-Section & Natural Birth Support – Lightweight, Breathable – Nude – Small – FDA Listed
ACCELERATE RECOVERY: Speed up postpartum recovery time with gentle compression and support.
C-SECTION FRIENDLY: Designed with a side zipper for easy wear over C-Section incisions, providing comfort and convenience.
TONING BENEFITS: Tighten and tone your belly, hips, waist, pelvis, and lower back while staying comfortable.
PAIN RELIEF: Find relief from conditions like pelvic girdle pain while stabilizing your abdomen, lower back, and hips.
SECURE AND BREATHABLE: Enjoy a snug and secure fit without readjusting, thanks to silicone leg grips and adjustable shoulder straps.
This postpartum girdle is designed with gentle compression for swelling reduction and pelvic girdle pain relief, while also delivering support for hips, lower back and posture. It can be worn discreetly under clothing due to the nude-colored lightweight micronet fabric, and its split crotch design making trips to the restroom convenient too! The bottom is secured with silicone leg grippers to prevent ride up.
The Motif Medical Postpartum Recovery Girdle is a true medical device, approved by the FDA for use in treating postnatal conditions. This makes it a great option if you have insurance coverage for postpartum girdles and want to make sure you're getting reimbursed.
Core benefits:
Provides gentle compression to reduce swelling or edema.
Stabilizes the abdomen with gentle support panels.
Relieves conditions like pelvic girdle pain and supports lower back and hips for improved posture.
Receive relief after a C-section birth while speeding up postpartum recovery time.
Get your pre-pregnancy body back faster than without support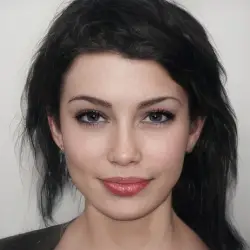 Latest posts by Lisa Fowler
(see all)