What is the Miskin Method?
The Miskin Method is all about making breastfeeding something that you enjoy, while supporting you to provide your little one as much breast milk as you can for as long as you can.
The method is quite flexible – you can adjust and customize your nursing experience to work for you and your baby since there are no hard and fast rules, rituals, or timetables to follow. You instead consider how your baby manages feeding around other activities such as bathing and sleeping, or whether they're unwell.
You and your baby because you are unique, and because every mother and baby are unique, conventional nursing advice isn't necessarily the best for everyone. The idea behind the Miskin Method is to get practical and uncover what works for you, rather than thinking about the 'right' or the 'wrong' way to feed your baby.
When deciding how to feed your new arrival, exclusive nursing is the goal. Breastfeeding offers numerous benefits for both mom and baby. If you discover that nursing isn't as natural as you anticipated, know that it may only be a short-term problem that you can easily and quickly fix. You alone; many mothers across the world experience challenges during their breastfeeding journey.
Seven core principles of the Miskin Method
The Miskin Method's seven guiding principles are listed below to assist you in creating a memorable experience for both you and your child.
Create an experience that works for you and your family
It's okay to use gentle mom-led techniques until breastfeeding feels more natural
Find your ideal position according to your unique body shape
Find a technique that works for both you and your baby
Feed your baby whilst being guided by his age and size
Find and resolve the root of your problem, 'band aid therapy' will often lead to the same problem recurring which is easily avoided
Stop breastfeeding on a good day when you feel confident that you have explored all your options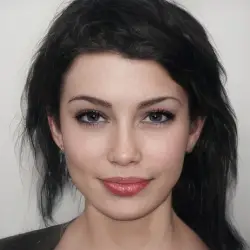 Latest posts by Lisa Fowler
(see all)